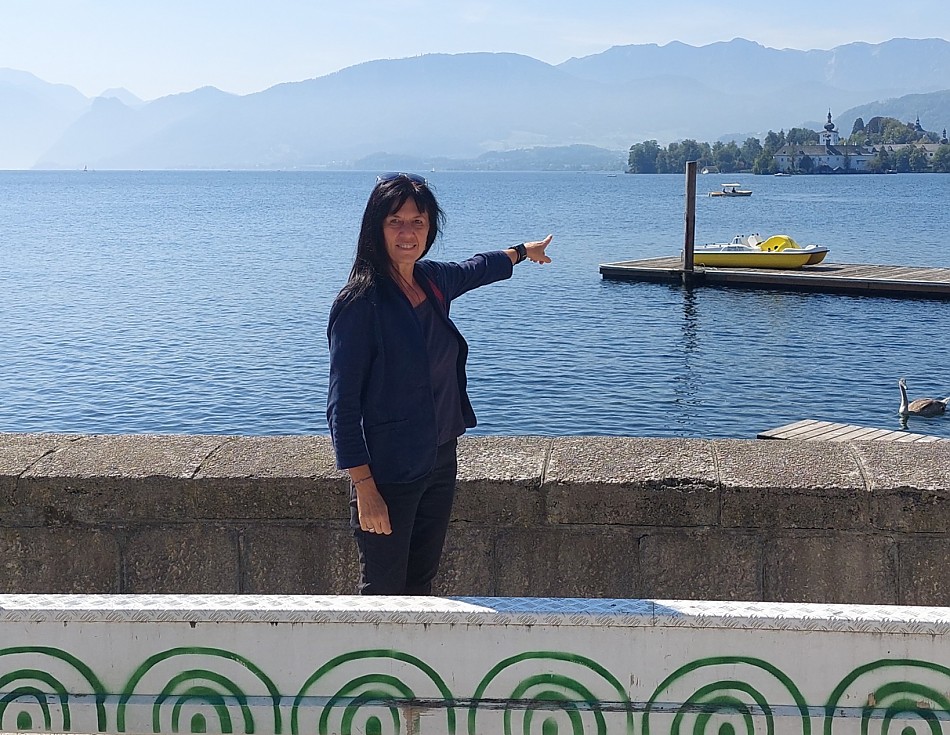 Salzkammergut
Discover with me the beautiful places of the Salzkammergut. Three federal states and eight regions combine the Salzkammergut into one of the most beautiful areas to explore in Austria. The Salzkammergut is a large area with more than 50 communities on the northern edge of the Alps.
Every tourist region is a world of its own. But they have one thing in common: the beauty of a landscape that invites you to hike its mountains, immerse yourself in its lakes, enjoy its nature and be enchanted by its irresistible charm.
St.Wolfgang
situated at the foot of the famous mountain Schafberg. There is a possibility to drive up the Schafberg with the railway or to take a boat trip to St. Gilgen. The pilgrimage church on Europe's oldest pilgrimage is famous for the impressive winged altar, finished by Michael Pacher in 1481.
Bad Ischl
the near by summer residenz of the emperor Franz Joseph (1829-1916)and here he met the Bavarian princess Sisi. Not only crowned leaders stayed here, but also composers like Franz Lehar, Johannes Brahms and Oskar Strauss. Visiting the Kaiser villa as well as the legendary Zauner Coffee house is a must here.
Hallstatt
UNESCO World Cultural Heritage This picturesque place is situated on Hallstätter Lake and belongs to one of the most famous photographed places in Austria. The oldest salt mine in the world, and one of the most beautiful ice caves in the world. It is also the starting point for wonderful hiking tours. City tours and opportunity to take a boat trip to enjoy the unique mountain scenery.
Im Ausseerland
Sicher ein unvergessliches Erlebnis: Die 3-Seen-Tour mit dem Motorschiff über den 6,5 km langen Grundlsee nach Gössl. Nach einer kurzen Wanderung (ca. 20 Minuten) erreicht man den geheimnisvollen Toplitzsee. Dann bringt Sie ein Motorboot an den Wasserfällen vorbei zum romantischen Kammersee. Dort besichtigen Sie auch den Ursprung der Traun (Wasserfall).
Mondsee
In 748 AD the monastery Mondsee (Moon lake) was founded by the Bavarian Duke. The former Monastery and the current Castle have more than a thousand years of history behind them. What has the Moon got to do with (Mondsee) Moonlake?
Gmunden
Visit the famous landmark of Gmunden – Seeschloss Orth. The castle was first mentioned in in around 909. The tower gate and a number of window and door jambs were built by Emperor Friedrich III (1440 - 1493). Discover the world of Gmundner Keramik - handmade since 1492, each piece is unique.
Are you planning a stay in Austria and would like to get to know the most beautiful sides of our beautiful country?
I will plan interesting tours for you and visit the attractions with you. Contact me and let's talk about it.
Contact